Vaughan Digital Temperature Gun Infrared Non-Contact Circle Laser Thermometer
Vaughan Gear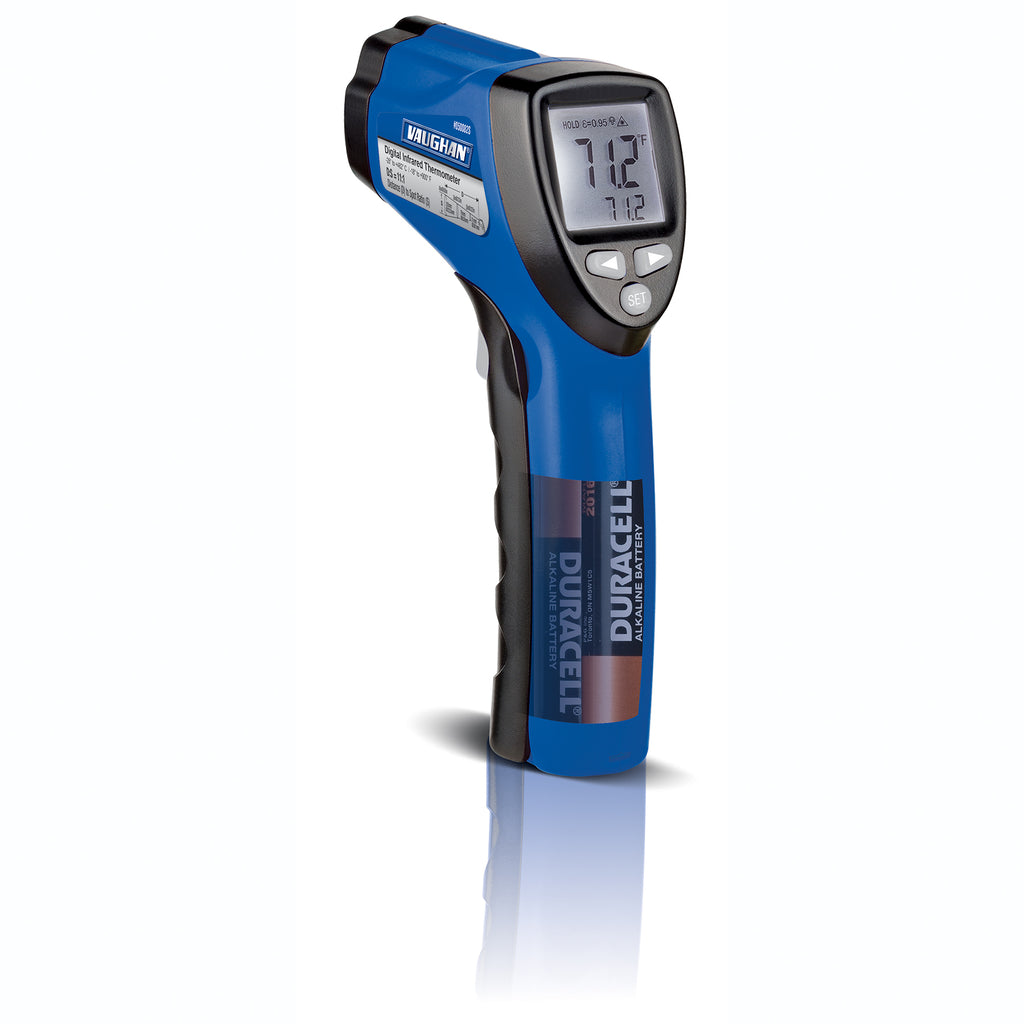 Getting accurate temperature readings on engines, HVAC components, appliances, BBQ grills, windows, wheel bearings, foods and swimming pools is safer, easier and downright fun with this pro-quality laser-guided infrared thermometer.
It projects a circular laser pattern so you can measure temperatures on large and small surfaces with equal ease. Just point the circle at the object or surface to be measured and see the temperature displayed on the digital readout. The LCD display is color-coded for faster temperature references.
Set a target temperature and quickly see if you're above (display turns red), below (display turns blue) or within (display turns green) the target temperature range.
With an 11-to-1 distance to spot ratio you can take readings from a distance. This compact thermometer measures and displays temperatures from -18 to +900 degrees Fahrenheit and -28 to + 482 degrees Celsius. It's built to last using quality components and precision electronics with an accuracy of +/- 2%.
Laser-guided thermometer projects a circular pattern accurately measure large and small areas
11-to-1 distance to spot ratio makes it easy to take readings from a safe distance
Identify temperature variances from target with color-coded LCD screen
Select Fahrenheit or Celcius readouts
Measures temperatures from -18°to 900° F and 

-28° 

to + 482° C

 

with +/- 4% accuracy
Durable construction resists damage and heavy use
Includes two Duracell AA batteries
Item #240023
Official Licensed Product. Vaughan is a registered trademark of Vaughan & Bushnell Mfg. Co. All rights reserved.